S3 is committed to diversity in the workplace as well as with companies with which we do business. We are a certified California Disabled Veteran Business Enterprises (DVBEs), as well as a Service-Disabled Veteran-Owned Small Business (SDVOSB) status. We provide vital opportunities to our bid partners and suppliers to win and successfully service prime and lower tier contract opportunities in three niche marketplaces that confer procurement goals, bid preferences and bid advantages for service-disabled veteran-owned companies: (1) state and local municipalities, (2) companies regulated by the California Public Utilities Commission, and (3) the federal government. Our commitment to corporate responsibility shapes how we evaluate and manage our supply chain priorities, processes and solutions.
GSA establishes long-term governmentwide contracts with commercial firms to provide access to millions of commercial products and services at volume discount pricing. S3 is currently pursuing GSA Schedule 84 GS-07F-188CA | Total Solutions for Law Enforcement, Security, Facilities Management, Fire, Rescue, Clothing, Marine Craft and Emergency/Disaster Response.
The Vets First Verification Program affords verified firms owned and controlled by Veterans and Service-disabled Veterans the opportunity to compete for VA set asides. During Verification, the Center for Verification and Evaluation (CVE) verifies SDVOSBs/VOSBs according to the tenets found in Title 38 Code of Federal Regulations (CFR) Part 74 that address Veteran eligibility, ownership, and control.
The National Veteran Business Development Council is the only third party Veteran Owned Business Certification program in the United States and is organized as a 501c3 not for profit foundation. The NVBDC was created for the purpose of providing a credible and reliable certifying authority that would ensure that valid documentation exists of a business' Veteran ownership and control.
NVBDC accreditation in process.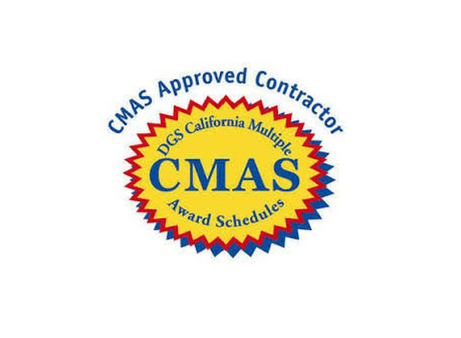 The California Multiple Award Schedules (CMAS) offers a wide variety of commodities, non-IT services and information technology products and services at prices which have been assessed to be fair, reasonable and competitive. Suppliers may apply for a CMAS contract at anytime - no bids are required.
CMAS Contract in process.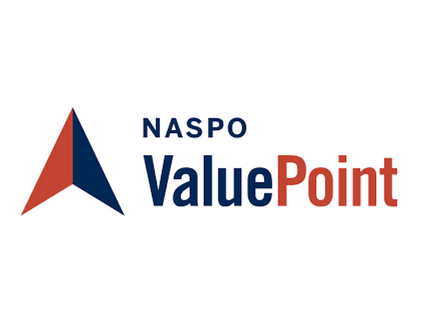 NASPO ValuePoint is the nation's largest public cooperative contracting organization. All of the cooperative contracts are led by one of the 50 states on behalf of the other states. ValuePoint is a non-profit subsidiary of the National Association of State Procurement Officials to provide states, local governments, public educational entities, etc. with best value contracts to support their important missions.
NASPO Valuepoint Agreement in process.