S3 is partnered with Busch Systems as a certified distributor of their bins and containers line. They are innovative manufacturer, leading the way in the document destruction industry. With over 60 years of combined experience in container design, manufacturing and distribution, they have a wide collection of containers to fit any of your needs. View Catalog.
Examples: Consoles, Secure Document Destruction Containers, E-Waste Containers, Recycling Containers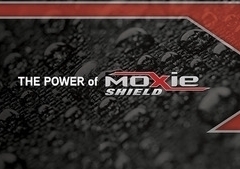 S3 is partnered with Moxie Shield as a certified distributor of the Moxie Shield product line. Moxie International has been vapour-proofing concrete and strengthening foundations for over 40 years. The Moxie focus has been to transform the building industry by providing partners and their clients with sustainable concrete enhancing products and solutions.
Examples: Surface Sealer, Concrete Sealer, Ad Mixture, Flooring Sealer